Services Available at Chiropractic & Sports Services of Boston in Boston, MA
At Chiropractic & Sports Services of Boston, your chiropractor near Boston, our team provides you with comprehensive care and compassionate treatment for all of your pain and mobility concerns. We offer a wide range of services to address your needs. If you are suffering from neck pain, sciatica, back pain or other ailments, turn to our team first for care that you can depend on.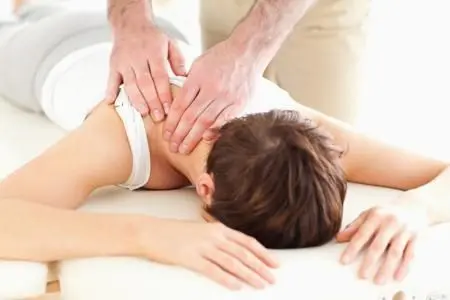 Comprehensive Care from Your Experienced Chiropractor in Boston
Dr. Kristie McLean, DC provides a wide range of services as an experienced chiropractor in Boston. Our sports chiropractor and comprehensive chiropractic services are supported by a number of additional, whole-body treatments. Each holistic treatment we offer is aimed at helping you to feel your best. Among the services offered are the following:
Chiropractic Care - Chiropractic care focuses on improving the alignment of the spinal column through the use of a chiropractic adjustment. We can use chiropractic adjustment care to help with sciatica, nerve pain, neck pain, and back pain. As a Doctor of Chiropractic, Dr. McLean provides the latest techniques to meet your needs. We use newer correction methods designed to provide more comprehensive care.
Soft Tissue Care - Sore muscles stem from inflammation and musculoskeletal pain. With massage therapy, we can provide a therapeutic level of care to you. Soft tissue massage can help to reduce swelling and inflammation, relax muscles and reduce spasms and pain in a holistic method. It aids in stimulating natural healing with improved circulation.
Corrective Exercises - To help you overcome the pain you feel, we'll teach you corrective exercises you can do at home. These allow you to learn how to use your muscles and joints properly while working to strengthen the muscles, improving joint function, and keep the spinal column and joints properly aligned. These are specific exercises and stretches designed to meet your needs.
Lifestyle Advice - When you meet with our Boston chiropractor, we aim to create a customized treatment plan to address your overall well-being. To do that, we recognize the need to offer lifestyle advice to our patients. You'll work hand-in-hand with our Boston chiropractor to learn how to manage stress, reduce pain, and to enjoy a happy, healthy lifestyle. Our goal is always to treat the whole person.
Nutritional Counseling - We also provide you with guidance on improving your health from a nutritional standpoint. To do this, we'll talk to you about the foods you eat and the nutrients your body needs. We may recommend the use of nutritional supplements to help support your body's needs.
Schedule a Consultation with Our Chiropractor in Boston for Help Today!
At Chiropractic & Sports Services of Boston, we create customized treatment plans to address your specific needs. Meet with our sports chiropractor. Learn more about improving your health through a customized exercise program, chiropractic adjustment plan, or massage therapy. You can feel better and overcome the pain you feel. Our chiropractor near Boston, Dr. McLean, is available to meet with you to discuss your needs.
Contact us today to schedule an appointment with Chiropractic & Sports Services of Boston at 617-268-0333.